VOICE AND PERFUME – OPUS #1
Divine
x
the Opera singer Adriana Bignagni-Lesca
Several years ago, opera singer Adriana Bignagni-Lesca happened upon our boutique in Bordeaux.
She fell in love with Divine at that very first waft.
It has been her favourite perfume ever since: her signature scent.
Her incredible operatic voice and the notes of her perfume are now inextricably linked.
One day, we heard about Adriana's love for Divine.
We decided to meet and fell completely under her spell!

For Baudelaire, smells, colours and sounds all seemed to interact.
Drawing on our meeting with Adriana and our love of storytelling, a novel idea was born: to give perfume a voice. We gave Adriana free rein to interpret the emotions our creations inspire.

We hope that this interplay between song and scent will stir something in you too.
Her first opus: Spirituelle.
Indulge your senses!
#ecoutez-c'est-la-voix-de-spirituelle
Listen.
It's the voice of Spirituelle.
---
Adriana Bignagni-Lesca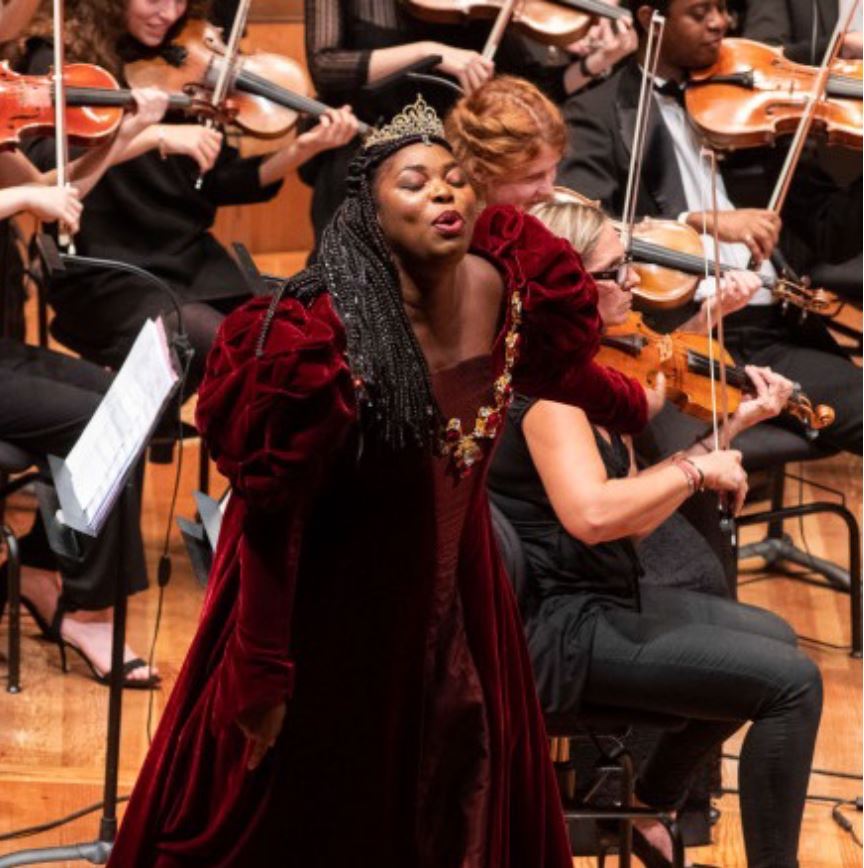 Born in Libreville, Gabon, Adriana has shown a rare sensitivity to music since her early childhood.
At the age of 15, she joined the prestigious choir 'Le Chant sur La Lowé', with whom she recorded an album. Her family believe deeply in her talent and did everything to offer her a plane ticket. At the age of 19, Adriana take off from Gabon to study music. She headed for Bordeaux and the Conservatoire. The director noticed immediately a rare singing talent and directed her towards opera singing. A field in which she knew nothing about!
Adriana joined the opera singing class at the Bordeaux Conservatoire. She devoted herself body and soul to it. She kept on rehearsing, doing odd jobs at the same time, to pay for her room in Bordeaux. Her tenacity and talent paid off: in 2012, she is finalist in the Bastille Studio Opera competition in Paris and the following year she become the first Gabonese to obtain the Diplôme d'Études Musicales de Chant Lyrique with distinction.
Since then, she went on to play numerous roles at the Bordeaux Opera and on tour in Europe.
Her latest performances include Arbate in Mozart's Mitridate, in Berlin at the end of 2020, followed by a concert tour in Europe with the Musiciens du Louvre and Marc Minkowski. At the end of 2021, the role of the Marquise of Birkenfield, in Donizetti's La Fille du régiment.
The actress who appears just before the curtain rises, with a distraught look in her eyes and her arms full of an enormous suitcase, is Adriana Bignagni Lesca, a singer born in Libreville in 1983, whose rich mezzo-soprano timbre with a contralto tendency was discovered for the first time on stage, as well as her formidable acting temperament.

Télérama
---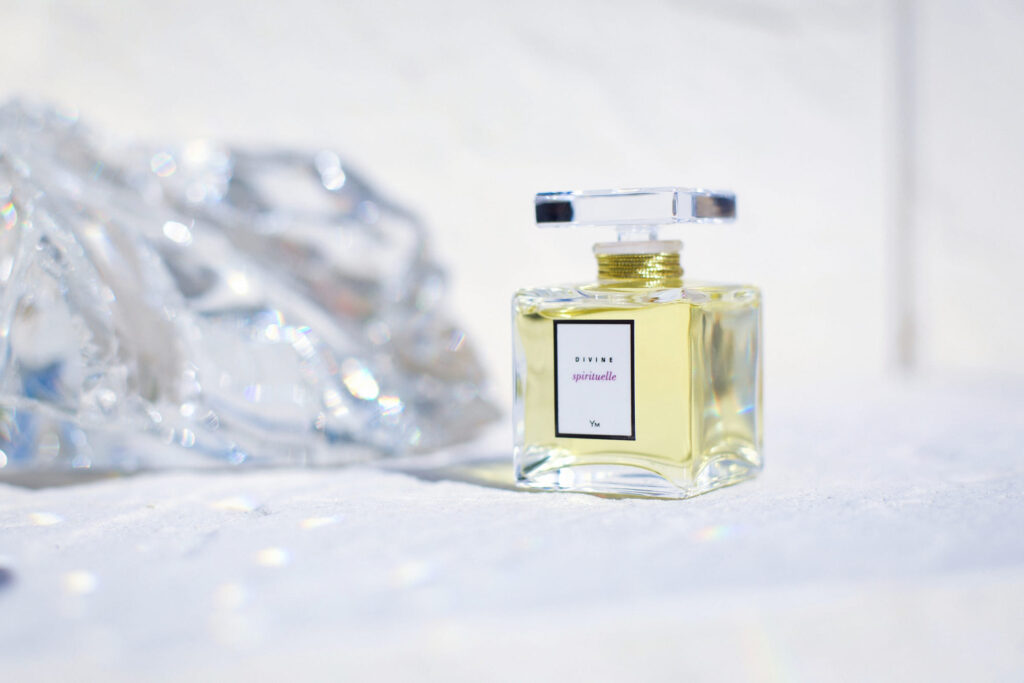 Spirituelle
Spirituelle, with its twin cords of the May rose and that of the Anatolian rose,
responds as if by magic to our deep need for heart and soul.